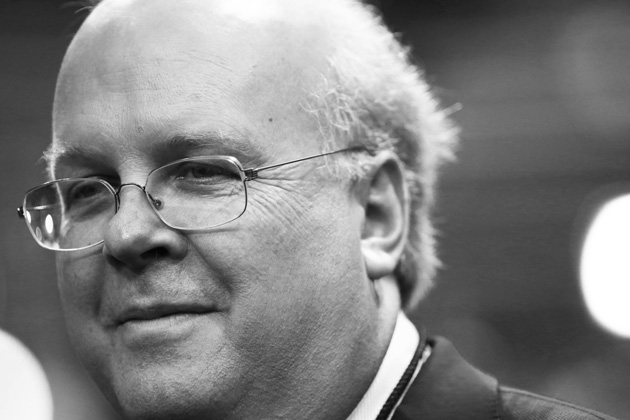 I don't much like Karl Rove. Judging from his behavior at the Republican Convention, he apparently fancies himself The Most Important Person There Is. His exclusive breakfast with billionaire donors to his American Crossroads PAC was well reported. According to the same press report, he made a harmless little joke about Todd Akin:
He also detailed plans for Senate and House races, and joked, "We should sink Todd Akin. If he's found mysteriously murdered, don't look for my whereabouts!"

Then Rove pleaded with his audience for more money—much more.
Very funny, Karl. I see you had to apologize for that one.
That reference to money, folks, well, that's money for his PAC. So how much money has Karl raised for American Crossroads? Well, according to his most recent FEC filings, Karl's raised over $47 million so far during this cycle while boasting to his breakfast attendees that he was two-thirds of the way to his $300 million goal.
Now, don't get me wrong: I'm not one of those people who gets all choleric about Citizens United and PAC money. It's just that with Karl, you're never quite sure whether the money he raises is for the cause or Karl.
Come to think of it, a lot of us suspect that Karl combines the two – that he is his favorite cause.
And that's why I don't much like Karl Rove – or trust him.
UPDATE: Mike Huckabee weighs in: if Todd Akin can be drummed out of the party for a clumsy but well-meant remark in support of a pro-life position, why hasn't Karl Rove received similar treatment for his very deliberate remark about Akin?