Hard to imagine this happening today, even if the US were in a full-fledged, no-holds-barred global war. The enviro-weenies would complain about the fish.
But in World War II, the military used Bald Porcupine Island in Bar Harbor, Maine, as a live-fire site for gunnery practice and, on at least one occasion, for live-firing torpedoes.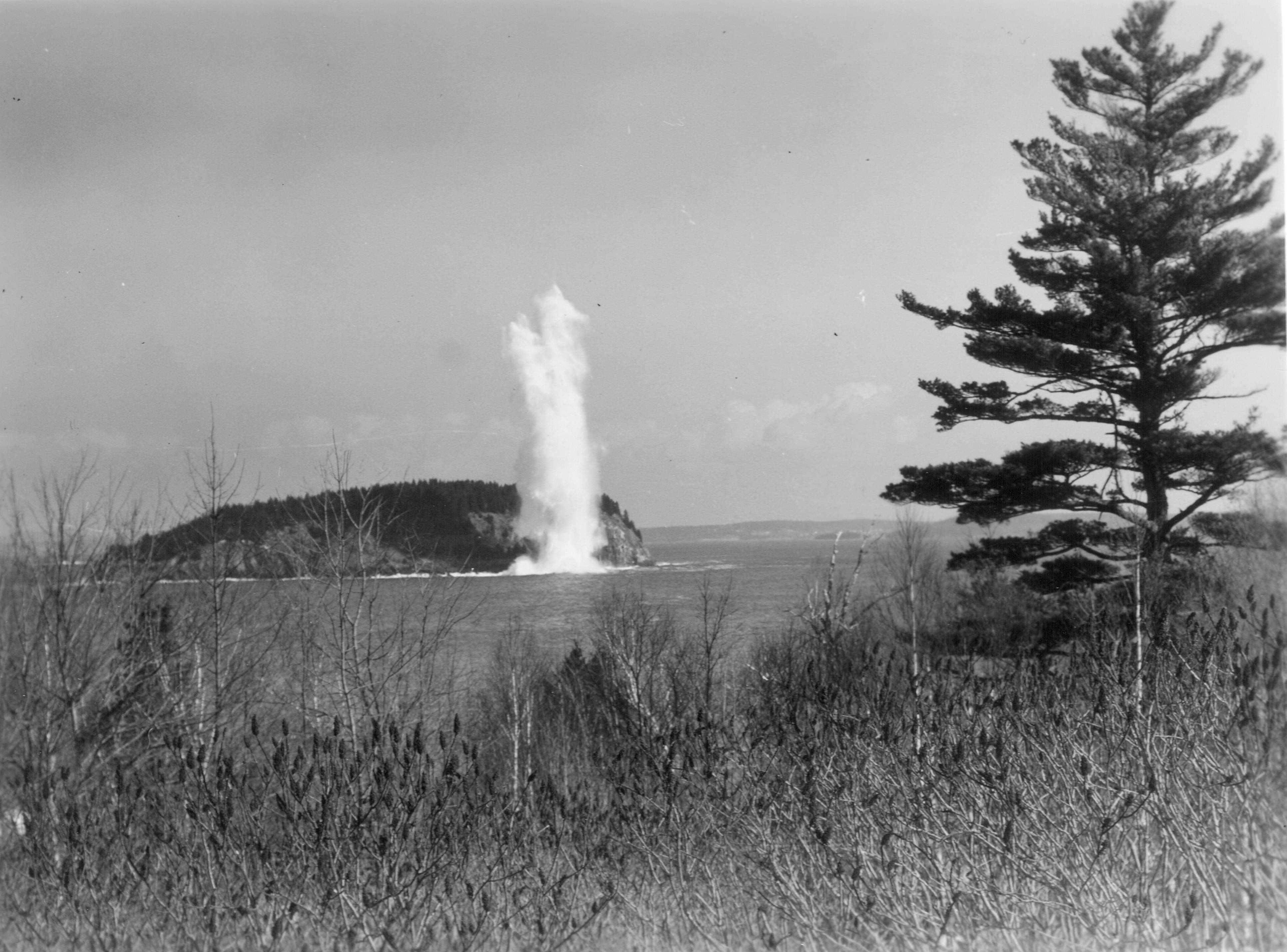 On October 10, 1944, the USS Piper test fired twelve torpedoes at the island cliffs. The Piper was a new construction submarine of the Baleo class, fresh out of Portsmouth Naval Shipyard.
Of the twelve torpedoes, number eleven failed to explode but according to the official report, its warhead sympathetically detonated with number twelve.
In 1996, the Corp of Engineers surveyed the island and found only fragments remaining.
No unexploded torpedoes. We hope.