My family is filled with men who wore the uniform. These include my father, father-in-law, uncles, cousins, grandfathers, great-great grandfather and others. By way of a Memorial Day remembrance, however, this post is a specific tribute to my uncle, First Lt. Alfred C. Chamberlain, who died on March 13, 1944, near the hamlet of Wrentham in Suffolk, England.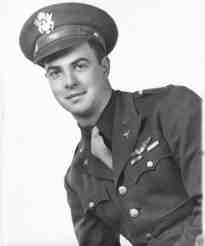 Uncle Al was the pilot and aircraft commander of a B-24J heavy bomber, SN 42-100363, assigned to the 93d Bombardment Group at Hardwick Station, Norfolk. According to the official report (based in part on testimony of two of the four survivors), Al and his crew were climbing on instruments through solid overcast to reach the formation assembly point when their plane hit prop wash from the bomber ahead. The plane went into an unrecoverable spin and broke up. The radio operator (on the flight deck) was able to bail out through the bomb bay (followed by bombs breaking loose from their brackets). While falling, he saw the plane break up (which tossed out the waist gunners and ball turret gunner). These four men survived, although one of the gunners suffered a dislocated shoulder on landing in a tree.
The rest of the sad story is all too familiar to those who know the history of 8th Air Force bomber operations. The wreckage was scattered over a large area. The first person on the scene was a Suffolk constable who, in his handwritten report, identified the dead, including Uncle Al. The air force report notes that the weather on March 13 was particularly bad, even by English standards: solid cloud deck from 2,000 feet up to 9,000, with rain and wind gusts to 40 knots. B-24s were somewhat touchy to fly even in good weather and as the war progressed, it became common to overload the bombers with fuel and bombs to maximize range and delivery payload. According to the reports, Uncle Al's plane was carrying twelve 500 pound bombs for a total payload of 6,000 lbs., which is close to the 8,000 lb. maximum permitted for short flights.
In 2004, I had a good correspondence with a member of the Lowestoft Aviation Society who had been involved for years in the excavation of crash sites throughout East Anglia. It turned out that he helped excavate Uncle Al's crash site in 1973 and had recovered many artifacts from a pond at Benacre Farm. These relics went on display at the museum in Flixton. This excavation was highlighted in the book 'Final Flights', a portion of which I attach here. My correspondent was a kind and reverent man – he placed a copy of Uncle Al's photo in the 'Hall of Remembrance' at the Lowestoft War Memorial Museum. I hope to visit there on my next trip to the UK.