Hope 'n Change came to Portland today, selling Obamacare during a speech at the Portland Exposition Building (known locally as the "Expo").
The Tea Party was out in force – by the time Hope 'n Change arrived around 3.15 pm, our crowd had swelled to 350 – 400 people. Our people were armed with dozens of hand bells ("Liberty Bells"), creating a constant background of pealing bells to emphasize our presence.
A partial view of our demonstrators at around the time Hope 'n Change arrived. Expo in the background.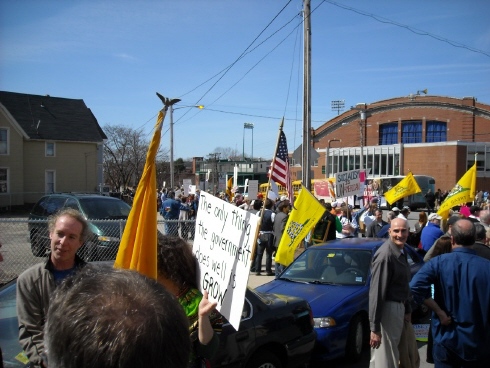 The signs were both creative and downright amusing.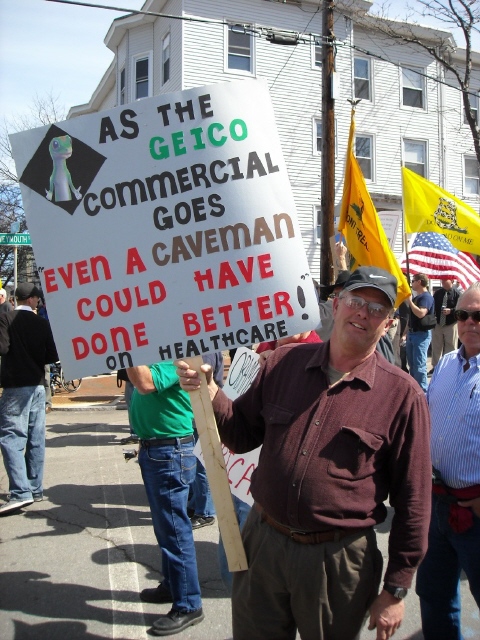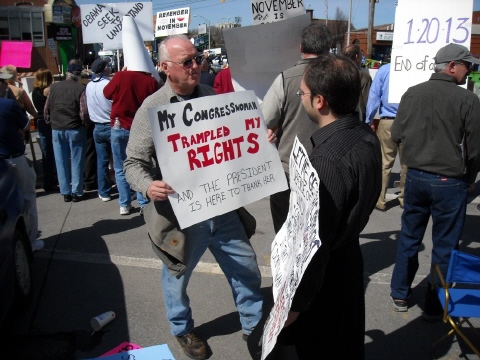 There were costumes, too.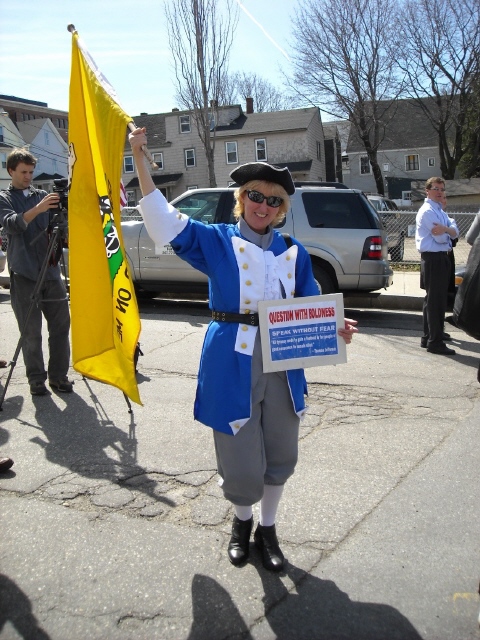 The crowd was dense.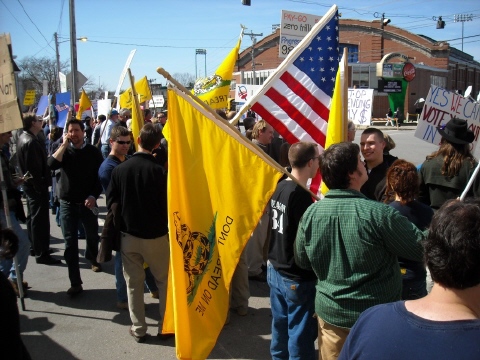 A "Liberty Bell". There were dozens throughout the crowd.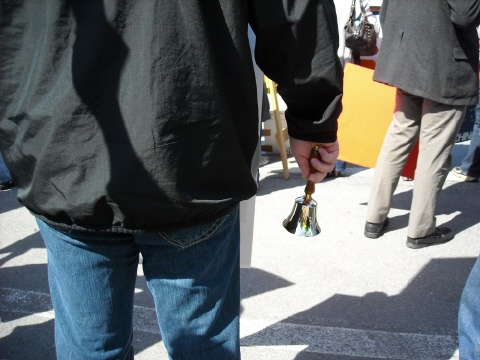 We Mainers are not known for being a particularly demonstrative lot – but we gathered a huge crowd in the middle of Portland, Maine – not a hotbed of conservatism.
The Hope 'n Change crowd on the other side of the street was strangely subdued and dispersed immediately after The One arrived.