We've been tracking our precarious Afghan resupply mission for some time. Other posts are here, here, here and here.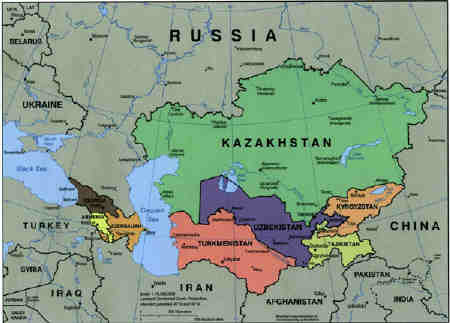 And less than a week after we beat the Russians at bribing Kyrgyzstan to keep Manas AFB, the Russians have apparently offered the US unlimited Afghan transshipment and overflight rights both for troops and war materiel. While the Moscow Times – relying on AP dispatches – doesn't mention troops, the New York Times is reporting that the agreement to be signed this week permits overflights both of troops and lethal cargos.
The Russian government has agreed to let American troops and weapons bound for Afghanistan fly over Russian territory, officials on both sides said Friday. The arrangement will provide an important new corridor for the United States military as it escalates efforts to win the eight-year war.

The agreement, to be announced when President Obama visits here on Monday and Tuesday, represents one of the most concrete achievements in the administration's effort to ease relations with Russia after years of tension. But the two sides failed to make a trade deal or resolve differences over missile defense, and are struggling to draft a preliminary nuclear arms deal.
The big question, of course, is what IOU Russia is demanding for transshipment rights. They're not doing this out of sheer human goodness. What's the quid pro quo?