Now for a cheesy follow up to our "Naked Airline Safety Video".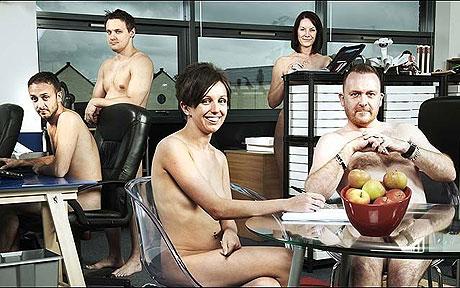 David Taylor, a business psychologist, told workers at design and marketing onebestway, in Newcastle upon Tyne, that a Naked Friday idea would boost their team spirit.

He was called in to help the firm after six staff members were forced into taking redundancies at the start of the credit crunch.

Mr Taylor told them that, by stripping off their clothes, staff could also strip away inhibitions and talk to each other more openly and honestly.

He said: "Inviting an organisation to go naked is the most extreme technique I've used. It may seem weird but it works. It's the ultimate expression of trust in yourself and each other."
I lived in Durham – ten miles south of Newcastle – for two years. I never realized Geordies were such an adventurous lot. 
Who knew?